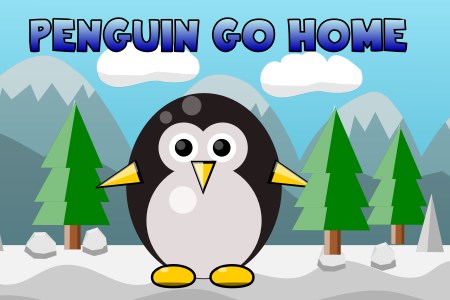 Baby penguin wants to go home to his family in the water but does not know how. Help baby penguin go home by breaking the correct blocks so that baby penguin can slide down into the water. Avoid falling falling onto land.
FEATURES
– 30 levels
– 3 types of blocks: breakable, moveable, immovable
– Realistic physics
– Every level is like a puzzle to be solved.
HOW TO PLAY
Tap on the wooden blocks to break them. Baby Penguin will fall down into the water below where his family is waiting.
FULL SCREEN
F for full screen, Esc to cancel
Play this game today!
SOURCE CODE
https://www.scirra.com/store/games-with-source/penguin-go-home-3903